HONORING
Dushkin Award | Maestro Zubin Mehta


This year's Dushkin Award recipient, Maestro Zubin Mehta, was Music Director of the Israeli Philharmonic Orchestra for 50 years until becoming Conductor Emeritus in 2019. In 1978, he took over as Music Director of the New York Philharmonic, commencing a tenure of 13 years, the longest in the orchestra's history. Maestro Mehta also served as Music Director of the Montreal Symphony Orchestra and the Los Angeles Philharmonic Orchestra, and has conducted for the Metropolitan Opera New York, Vienna State Opera, Royal Opera House Covent Garden, La Scala Milano, and the Lyric Opera of Chicago. In addition to his profilic musical career, Maestro Mehta dedicates his time to cultivating young musical talent worldwide as Co-Chairman of the Mehli Mehta Music Foundation in Bombay and the Buchmann-Mehta School of Music in Tel Aviv.
Cultural Visionary Award for Chicago | Linda and Bill Gantz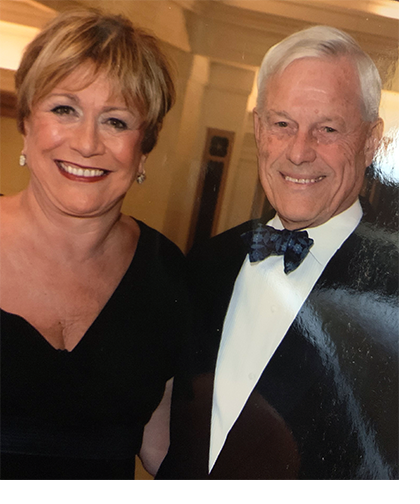 The Cultural Visionary Award for Chicago recognizes individuals who possess the qualities that six generations of the city's forebears used to advance Chicago's civic and cultural presence—a strong spirit of philanthropy and a commitment to improving the quality of life for all citizens. This year's honorees, Linda Theis Gantz and Wilbur "Bill" Gantz, have generously supported MIC for nearly 30 years and previously served as Gala Vice Chairs. Bill is president of PathoCapital LLC, an investor in healthcare companies, and previously held leadership positions with several biopharmaceutical companies. He is a trustee of The Field Museum of Natural History, ending his term as board chair on March 15, 2021, and has served on the boards of the Brain Research Foundation, Economic Club of Chicago, and Princeton University. Linda is known for her influential philanthropic work on behalf of the Boys & Girls Clubs of Chicago, serving on its Corporate Board and Women's Board. The couple is passionate about education and active in supporting Holy Family Ministries in Chicago's North Lawndale neighborhood. They moved to Chicago in 1975 and are proud to have raised their family here.
Richard D. Colburn Award for Teaching Excellence | Nina & Daniel Wallenberg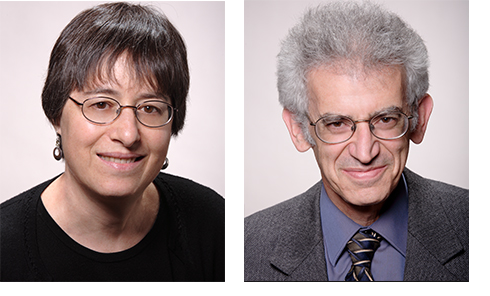 The Music Institute presents its Richard D. Colburn Award for Teaching Excellence to Nina Wallenberg and Daniel Wallenberg. A member of the MIC's Suzuki cello faculty and Musikgarten® early childhood music and movement program for more than 30 years, Nina is a member of the Northbrook Symphony and was formerly principal cellist of Orquestra Sinfonica del Valle in Cali, Colombia, and the Utah Valley Symphony. She previously taught at the Rubin Academy – Community Division and at Brigham Young University. Daniel, a native of Bogotá, Colombia, has been conductor of the MIC Chorale since 1987. He also conducts the Jewish Reconstructionist Congregation adult and children's choirs and worked with Chicago Children's Choir's Neighborhood Choir programs in Rogers Park and Humboldt Park. He has extensive experience conducting collegiate, community, professional, and children's choral groups throughout the world and has many choral arrangements to his name.